"The only thing worse than being blind is having sight but no vision." - Helen Keller
The vision of our optical boutique is to provide an unmatched experience with eye wear. Often we do not have the same connection to our frames and lenses that we have with other wardrobe and fashion choices, and in fact many people opt to just wear their contacts instead of glasses if they are going out in public. We want to help provide that connection to your eye wear, and facilitate an enthusiasm about wearing them! We have the latest equipment to not only fabricate your glasses, but also to maintain and repair them should they become broken or damaged. We are also able to provide you with any frame or lens design available. Our highly qualified opticians are able to adjust and fit your glasses to ensure long term comfort and vision.
Click here to learn a bit more about our optical and why Woodlands Eyecare is a great place to have your glasses prescription filled.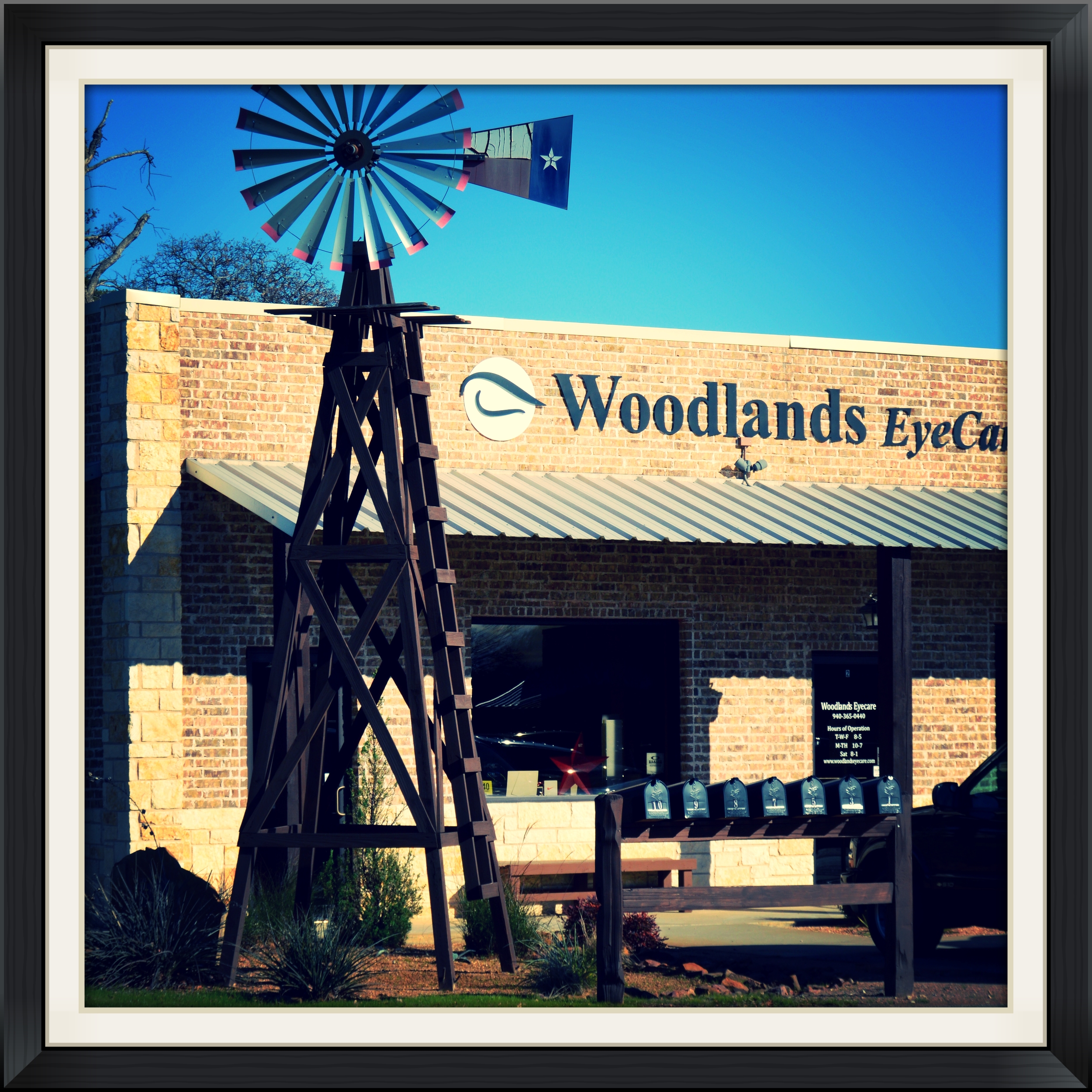 Why You Should Have Your Glasses Made at Woodlands Eyecare
Value: Good value in eyewear is receiving quality glasses at a fair price. Our fees reflect the quality of our workmanship. We use only the best materials and best lens designs available, yet your cost remains comparable to opticals that use lower quality products.
Service: Our caring and knowledgeable staff of trained professionals provide you personalized care while assisting in the selection of your frames and explaining your lens care. Your comfort and satisfaction are important to us. We will do all we can to make sure you are happy with your glasses.
Quality: Unlike most items that people purchase during the year, it can be difficult for you to judge quality of a pair of glasses. We use the finest frames and lenses available so that your glasses will be dependable and attractive long after they have been purchased.
Design: There are many new lens designs and lens treatments which can make your glasses look thinner, feel lighter, and glare-free. Our knowledgeable staff will demonstrate and explain all the latest developments that are appropriate for your new glasses.
Warranty: We take the worry out of wearing glasses. We guarantee all workmanship for eyewear purchases from our office. However, if you decide to glasses elsewhere, please bring them in and let us verify that they meet our prescription standards.
Flexible: To Accommodate your busy schedule, we are open six days a week with evening and Saturday hours available.